An
Explorer's Guide
To
Manitoba Books
---

DIRECTORY


---

Take time to explore our Manitoba books


The explorer of Manitoba books will find a literary landscape as scenic and varied
as our physical and human geography. Manitoba's Tyndal stone buildings and the
story of the men who quarried the stone inspired Carol Shields's award-winning
novel, The Stone Diaries, while the exploits of real-life private detective, Arnold
Manweiler, gave us If it weren't for sex...I'd have to get a job. In Alan Levine's
The Exchange you can read about 100 years of trading grain in Winnipeg, whereas
in Chris Rutkowski's Unnatural History: True Manitoba Mysteries you will
discover UFOs, crop circles, hauntings and sasquatches. Young children will love
Melissa Kajpust's Christmas story, A Dozen Silk Diapers, and ghost story lovers
of all ages will enjoy Margaret Buffie's novel Who is Frances Rain? Patrick
Friesen in Blasphemer's Wheel will transport you into the magical language of
poetry, while Elizabeth Thornton's Tender the Storm plunges you into the
historical romance of the French Revolution.

NEXT BACK TO DIRECTORY


Imagining ourselves to make us real...again and again

"...and what the hell did Kipling have to do with where I was living?" asked
Margaret Laurence. Born in Neepawa, Laurence went back to her childhood
roots for her five Manawaka novels, including The Stone Angel and The
Diviners. Over and over again Manitoba fiction writers have discovered the joys
and sorrows, the terror and comedy of writing our own stories from our own
viewpoints and found that a nuisance ground can be as powerful a setting as a
London fog, that human voices can speak truth in the accent of home. St. Boniface-
born Gabrielle Roy, world famous for her Montreal novel, The Tin Flute, set most
of her fiction in Manitoba. The Road Past Altamont, and Children of My Heart
explore Manitoba life from the thirties and forties in a style still enjoyed today in French
and in English.

NEXT BACK TO DIRECTORY


From Crackpot to April Raintree -- the North End

Winnipeg's North End has provided readers with some of the funniest and saddest
fiction in Manitoba. Adele Wiseman gave us two great novels, The Sacrifice and
Crackpot , while John Marlyn evoked tragic immigrant experience in Under the
Ribs of Death. In the seventies Maara Haas entertained first CBC radio listeners
and then readers with her hilarious novel, The Street Where I Live. Unfortunately
out of print, you will have to look for this story about Mrs. Koslosky and Mrs.
Weinstein, Shmarkaty Kapusta and Moishe the Manipulator in used bookshops and
at garage sales.

Ed Kleiman's very funny story collections, The Immortals and A New-Found Ecstasy,
explore the tensions between old world and new world values, North End and South
End ways of life. Sheldon Oberman portrays a younger generation's North End in his
story collection, This Business With Elijah. Other North End novels include Bess
Kaplan's Corner Store , Sondra Gotlieb's True Confections, and Beatrice Culleton's
now classic novel In Search of April Raintree which explores Winnipeg's inner city
from a Native perspective.

We even have a piece of Greenpeace

Of course, not all Winnipeg writers grew up in the North End. Did you know that
Robert Hunter, before he co-founded Greenpeace, wrote a novel called Erebus
about the seemier side of Winnipeg? The novel contains a description of a St. Boniface
meat-packing plant so graphic the reader can smell it.

Dave Williamson's characters live in suburban Winnipeg, though the hero of his
first novel, The Bad Life, runs away to the North End to be an artist. Willamson
explores modern love and marriage in his hilarious story collection, Accountable
Advances. Lawrence Hill's Some Great Thing uses the setting of a Winnipeg
newspaper to look at race, gender, and language in our capital city during the
language wars of 1983.

Many of Jake Macdonald's characters move back and forth between Winnipeg and
the lake country of Northwestern Ontario in books such as The Bridge Out of
Town and Raised by the River, Wayne Tefs's novels, Figures on a Wharf and
The Canasta Players are set in Winnipeg, while Dickie explores the lives of two
brothers in a Northern Ontario mining town.

Carol Shields set her bestselling novel, The Republic of Love, in Winnipeg, south
of the Assiniboine River. Her other titles include Swann: A Mystery (now also a film),
and of course, the Governor-General's Award and Pulitzer Prize winning The Stone
Diaries. Popular fiction writer, Susan Bowden, has published a series of novels which
move between Winnipeg and her childhood home in England. Two of her recent titles
are Homecoming and Family Secrets.

For a popular fictional look at the history of Winnipeg and the Manitoba prairies read
Alfred Silver's Red River Trilogy: Red River Story, Lord of the Plains, and Where
the Ghost Horse Runs. A classic book about the tall grass prairie days in Manitoba
is Allan Ekert's Incident at Hawk's Hill.

Some towns produce more writers than NHL hockey players!

Gimli native David Arnason's writing ranges from realistic stories about the Interlake
to post-modern musings on the sex fantasies of astronauts. His titles include The
Pagan Wall, and two collections of fractured prairie tales, The Dragon and the
Dry Goods Princess and If Pigs Could Fly. Arnason's contemporary, W.D.
Valgardson has used the Interlake as the setting for numerous collections of short
stories such as Bloodflowers as well as the novel, Gentle Sinners. Other Gimli
writers include Kristine Kristofferson, author of Tanya, children's author Kathleen
Arnason and the poet Elizabeth Phillips.

Morris has given us Sandra Birdsell, whose powerful stories and novels explore
characters shaped by the landscape of rural Manitoba. The flooding of the Red River
is an important feature of Agassiz Stories and The Missing Child; Birdsell's latest
story collection is called The Two-Headed Calf.

Altona's Lois Braun writes haunting stories full of mystical images which recall a
vanishing prairie ethos. Her first collection, A Stone Watermelon, was nominated
for the Governor-General's Award. The Pumpkin Eaters and The Montreal Cats
continue this elegant story-telling. Armin Wiebe has used this area between the Red
River and the Pembina Hills as the setting for his comic novels, including The
Salvation of Yasch Siemens, and The Second Coming of Yeeat Shpanst.
Douglas Reimer gives us another view of the Sunflower Capital in his short story
collection Older Than Ravens.

Steinbach may be a good place to buy a car, but it also has given us many books:
poet Patrick Friesen's The Shunning, novelist Al Reimer's My Harp is Turned
to Mourning which explores the Mennonite experience during the Russian Revolution,
Grant Loewen's post-modern novel Brick, Looking Up, Lynnette D'anna's troubling,
yet life-afirming novels sing me no more and RagTimeBone, Delbert F. Plett's
historical saga Sarah's Prairie, and Jack Thiessen's satirical The Eleventh
Commandment.

Niverville native David Bergen explores the realtionships between modern men and
women and modern men and God in Sitting Opposite My Brother and A Year of
Lesser, while New Bothwell, long famous for cheese, has given us poet Audrey
Poetker's i sing for my dead in german and standing all the night through.

a fine grammar of bones...our poets can take you to the cutting edge of words

Some novelist once said "no song can do that" claiming that the Canadian prairie is
too wide and vast to be adequately expressed on the compact canvass of the poet.
Our Manitoba poets have proven this statement wrong time and time again. Take a
look at George Amabile's latest collection Rumours of Paradise/ Rumours of War
or Di Brandt's questions i asked my mother and Jerusalem, Beloved. If you enjoy
sophisticated wordplay, bankrobbers, and have a sense of humour read Dennis
Cooley's Bloody Jack which examines the life of the Plum Coulee bank robber
Jack Krafchenko. Cooley's other titles include, This Only Home and Sunfall.
Sarah Klassen explores her Mennonite past as well as Biblical and contemporary
themes in Journey to Yalta, Violence and Mercy, and Borderwatch. Catherine
Hunter takes ownership of the moon and sets her eyes on the sun in Lunar Wake.
Patrick Friesen creates symphonies with words in books such as Flicker and Hawk,
and A Broken Bowl.

Meira Cook , who began to write poetry after moving from South Africa to Ashern
will mesmerize you with the sound of her verse in a fine grammar of bones. Patrick
O'Connell, who lives for words, can be found in Hoping for Angels. Other recent
Manitoba poetry includes Carol Rose's Behind the Blue Gate, Marie Annharte
Baker's Being on the Moon, Duncan Mercredi's Dreams of the Wolf in the City,
Jan Horner's Recent Mistakes, Katherine Bitney's Singing Bone, and Todd Bruce's
Rhapsody in D. Also, poetry lovers should check out the chapbook racks at literary
book shops for gems like John Weier's Twelve Poems for Emily Carr and Debbie
Keahey's the d word. For a unique listening experience there is the CD/Chapbook
Broken Songs with jazz texts by Margaret Sweatman and music by composer
Glenn Buhr.

Hearne, Stefansson, Starkell, and Victoria Jason:
Our explorers are writers, too

Henry Kelsey's diaries were the first writing about the prairies and Samuel Hearne's
A Journey from Prince of Wales Fort, in Hudson's Bay, to the Northern
Ocean (1795) was a British bestseller. In the twentieth century Arnes-born Vilhjalmur
Stefansson explored the Arctic and wrote his famous autobiography Discovery
(1964). The '90s have brought us Kabloona in a Yellow Kayak: One Woman's
Journey Through the Northwest Passage by Victoria Jason and Paddle to the
Arctic by Don Starkell.

With so many great books to read when do kids find time to watch TV?

Picture books and more picture books. There are The Wise Washerman by Deborah
Froese and The Always Prayer Shawl by Sheldon Oberman. Also look for Oberman's
The White Stone in the Castle Wall . Our children write, too, so look for How
Eagle Got His Good Eyes by the students at Oscar Blackburn School in South Indian Lake.
Joseph McClellan retells Ojibway stories in beautiful books such as The Birth of
Nanabosho and Nanabosho Dances. There are Rhonda O'Grady's Bobby Bluestem,
about the tall grass prairie, and Dale Klassen's I Love to Play Hockey. Margaret
Shaw-Mackinnon's Tiktala explores Inuit life. Jamie Oliviero retells folktales from
around the world in books such as The Day the Sun was Stolen and The Fish Skin,
while Kathleen Arnason tells a Manitoba tale in Whistle and the Legend of the
White Horse. Another title about horses is Diana Wieler's To the Mountains by
Morning. Also look for Fred Penner's The Bump, W.D. Valgardson's Sarah and
the People of Sand River, and Melissa Kajpust's The Peacock's Pride.

Rhea Tregebov explores our wonderful weather in the story The Big Storm whereas
Cheryl Archer's Snow Watch looks at our favorite substance from a scientific point
of view. Norman Schmidt shows you how to make flying things in Best Ever Paper
Airplanes, and you will laugh at Eenie Meenie Manitoba by Robert Heidbreden
and Those Tiny Bits of Beans by John Weier. Grandparents and their grandchildren
will be delighted by William Kurelek's classic books A Prairie Boy's Winter and A
Prairie Boy's Summer. Brandon author and illustrator Kady MacDonald Denton will
delight you with Would They Love a Lion? and Realms of Gold. Also be sure
to take a look at Brochet author Tina Umpherville's fine story of a community picnic
in The Spring Celebration.

Children who have moved into chapter books will enjoy John Danakas's Hockey
Night in Transcona. Also take a look at Linda Holeman's Frankie on the Run,
Ishbel Moore's Summer of the Hand and Sandra Birdsell's The Town That
Floated Away. For sports fans Scott Young's classic Winnipeg hockey novels Scrubs
on Skates, Boy on Defence, and A Boy at the Leafs Camp are still in print.
For mystery and adventure there is Eric Wilson's Terror in Winnipeg. For fantasy
take a look at Of Two Minds by Carol Matas and Perry Nodelman, as well as
Nodelman's fantasies set on Churchill Drive, The Same Place But Different
and A Completely Different Place. Of course, no child should grow up without
having read Margaret Laurence's classic Christmas story, The Olden Days Coat.

Manitoba's writers for young adults are producing a rich selection of titles. Margaret
Buffie's novels such as The Dark Garden usually involve ghosts in a convincing way
that adults can enjoy as much as young people. Carol Matas's many novels include
The Race (about a girl helping her mother run for the leadership of a political party)
and The Primrose Path. Diana Wieler's Bad Boy won a Governor-General's Award.
Other titles include Ran Van the Defender, and Ran Van A Worthy Opponent.
Martha Brooks grew up in Ninette, the home of the Manitoba Sanitarium, and many
of her stories and novels for young people are set in that area. Her books include: Two
Moons in August, and Traveling on into the Light. Linda Holeman's Saying
Goodbye and Eva Wiseman's A Place Not Home are other powerful titles for
teenagers.

Novelist, playwright, and jazz text composer Margaret Sweatman is the author of
Sam and Angie, a novel of passion in a privileged world of cocktail parties, large
river-front houses, and expensive cars. Don Bailey writes fiction for love and almost
anything else to earn a living. His book, Memories of Margaret, tells of being
Margaret Laurence's neighbour in Lakefield, Ontario. John Weier's experimental novel
Steppe: A Novel packs all the power of a 19th century Russian novel into a compact
mix of poetry and prose as he explores his Russian-Mennonite heritage. Other recent
Winnipeg fiction includes Meeka Walsh's poetic The Garden of Earthly Intimacies,
Michael Olito's Viking adventure Atli's Tale, Linda Holeman's Flying to Yellow and
Miriam Toews's hilarious and warm novel about a single mother on welfare, Summer
of My Amazing Luck.

Other recent novels include Dave Williamson's Weddings, Wayne Tef's Red Rock:
a mystery, Steven Benstead's Driving Blind, David Bergen's See the Child, and
Miriam Toews's second novel, A Boy of Good Breeding.

Mystery lovers will enjoy Allan Levine's Blood Ties, Karen Dudley's Hoot to Kill,
and Catherine Hunter's dramatic Where Shadows Burn. For British-style mysteries
written in Manitoba check out the works of C.C. Benison.

We may have to import coffee beans,
but we make good coffee table books right here

For starters take a look at Winnipeg: City at the Forks by Steven Bensted and
Manitoba by Lindor Reynolds. Ben Kroeker's Drawing the Line is a photographic
record of a 1991 trail ride following the Boundary Commission Trail of 1873 and the
westward trek of the Northwest Mounted Police in 1874. Markings: Scenes and
Recollections of Winnipeg's North End by A.J. Paquette features an Introduction
by Monty Hall. Another unique book is Building on Common Ground: Winnipeg
Habitat for Humanity Jimmy Carter Work Project.

In recent years numerous pictorial histories of Manitoba have been published, the
most ambitious being Manitoba 125, a three-volume history series edited by Gregg
Shilliday with the titles Rupert's Land to Riel, Gateway to the West, and
Decades of Diversity. For early Winnipeg in black and white look for The Best
Possible Face: L.B. Foote's Winnipeg by Michael Olito & Doug Smith.
Historian J.M. Bumsted has produced three picture histories of major Manitoba events,
The Winnipeg General Strike of 1919, The Manitoba Flood of 1950 and
The Red River Rebellion. Other pictorial books include The New Icelanders:
A North American Community by David & Vincent Arnason, Dancing Through
Time: The First Fifty Years of Canada's RoyalWinnipeg Ballet by
Christopher Dafoe, Winnipeg Landmarks by Murray Peterson, and The Winnipeg
School of Art: The Early Years by Marilyn Baker.

For a Brandon perspective see Manitoba: The Province and the People
and Pride of the Land: An Affectionate History of Brandon's Agricultural
Exhibitions by Ken Coates and Fred McGuinnis. A treasure of a book is The Land
They Left Behind by Stella Hryniuk and Jeffrey Picknicki, a collection of
photographs taken in 1890's Ukrainian villages just as the immigration to Canada
was beginning.

Picture histories are not the only popular history available. James H. Gray has written
many popular books about the story of western Canada including The Boy From
Winnipeg. W.E. Morris tells the history of hanging in Watch the Rope. Manitoba's
father of Confederation, Louis Riel, has had many books written about him. A recent,
readable but very thorough biography of this controversial figure is Riel: A Life of
Revolution by Maggie Siggins. Another controversial politician, J.W. Woodsworth, is
explored in Fool for Christ by Allen Mills. For an overview of western history look at
The Canadian Prairies: A History by Gerald Friesen. To delve into the distant past
see Neal Putt's Place Where the Spirit Lives: Stories from the Archeology
and History of Manitoba.

Issues, issues and more issues

To help your undertstanding of life in Manitoba and Canada today read Stewart
Dickson's Hey Monias! The Story of Raphael Ironstand, In The Rapids:
Navigating the Future of First Nations by Ovide Mercredi and Mary Ellen
Turpel, and Indian Country by Larry Krotz. Try Rotten to the Core by Sheila
Jones Morrison or Shakedown by Manitoba's own national pollster Angus Reid.
Women's perspectives can be found in In Her Own Voice: Childbirth Stories
from Mennonite Women edited by Katherine Martens and Heidi Harms. For a
heart-wrenching story of child-abuse on the shores of Lake Manitoba read Where
Children Run by Karen Emilson.



HAVE FUN!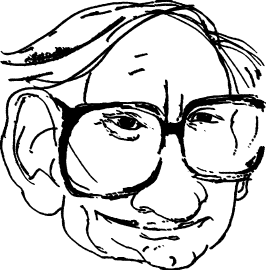 Click me to go to top of page.

---